Ishigaki Island's souvenirs
Our local specialty souvenirs from Original Yuntaku can only be purchased here at this Island. We also sell a staple product of Ishigakijima and Yaeyama.
While waiting for our workshop program to start, you can enjoy shopping at our store.
Also, please feel free to drop anytime to browse the souvenir.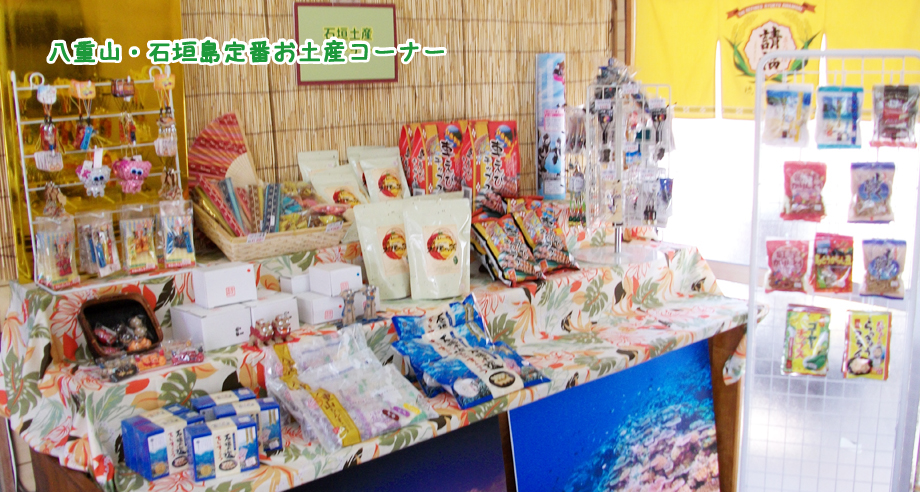 shaved ice & Fresh beer
Come to enjoy the sea view no matter sunny days or cold days, or also while waiting for our "Workshop activities." Everyone who is just passing by car, are also very welcome to drop by.