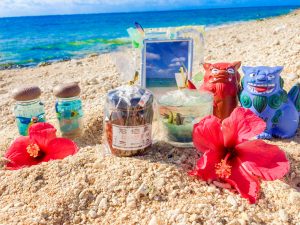 On the raining days, it might be challenging to enjoy sightseeing. How about handmade experience program that you can enjoy anytime?
【Address】〒 907-0004 170 Tonoshiro
Ishigaki-shi, Okinawa-ken 907-0004
【Tel】0980-87-0125  >>
◎Booking are warmly welcome! Please feel free to call or email info@yunta9.com
⇒※We will give priority to reservations as much as possible even outside of the hours and on closed days.
⇒※Please email to info@yunta9.com for more details.
See map (Access page)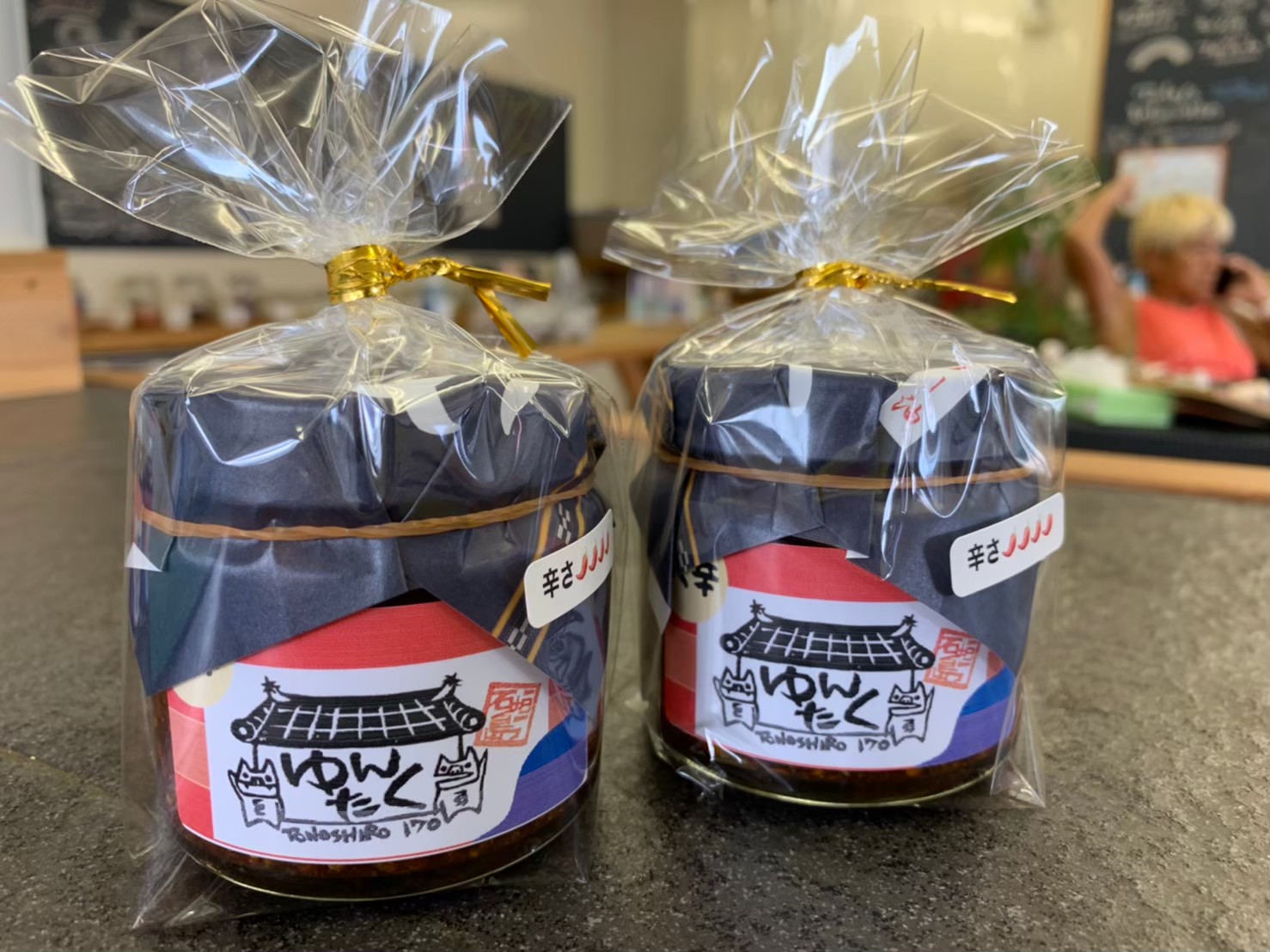 Yuntaku is a workshop where you can experience handmaking Chili oil sauce originally from Ishigaki Island.
The ingredients are original from this Island. You can freely make Chili oil sauce by choosing the ingredients. You can make two Chili oil sauce and give one as a souvenir to your loved one. If you wish to order Chili oil sauce from us afterward, please register for free to "my receipt (1 year free). In our workshop, you can also experience Shisa painting and gel candle handmade experience.
In additional to handmade Chili oil you also can make:
• Homemade dressing
• Handmade Photo Frame using seashell and coral stone
• Handmade Gel candle
• Handmade brown sugar scraping
• Hand paint unglazed Shisa sculpture
Yuntaku is a place where you can enjoy a variety of experience while having fun with friends and family. You can bring all of your craft home or give it to your loved one as a souvenir.
Ishigaki Island Experience Studio "Yuntaku" is
"Yuntaku" means "chat" in Okinawa dialect.
No matter who you are, a tourist or a person living in Ishigaki Island. Let us all have a chat.